Variations
2013
1-Kanal-Videoprojektion
42:43 Min.

Variations gleicht einem Versuchsaufbau, in dessen Mittelpunkt ein selbstspielender Flügel steht. Gesteuert wird dieser von einer Mididatei, die aus einer Aufnahme von Windrauschen eines Fichtenwaldes generiert wurde.
Der Begriff Varition wird hier auf verschiedenen Ebenen dargestellt: auf musikalischer durch verschiedene Interpretation von Wind und bildlich durch variierende Kameraeinstellungen auf das Instrument, dessen Resonanzkörper selbst aus Fichtenholz konstruiert ist.
.
.

Variations, 2013 (Ausschnitt).
.
.
.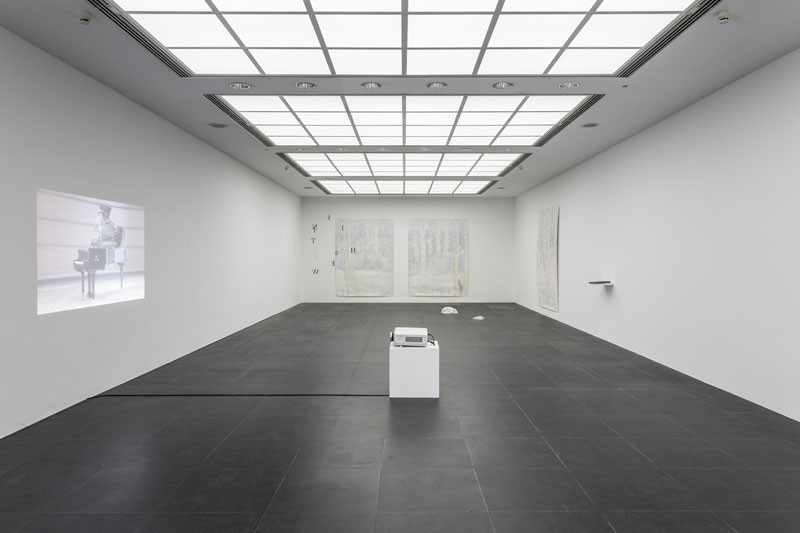 Ausstellungsansicht Vereinzelt Schauer–Formen von Wetter, Frankfurter Kunstverein (mit Variations, The Other Side of the Wind, The Rising Snow / The Falling Stars)
(Foto: Norbert Miguletz, © Frankfurter Kunstverein 2013).
.
.
.